1999 BMW 3 Series
The Amplifier Tub that was molded to fit the spare tire well and the wiring for the amps.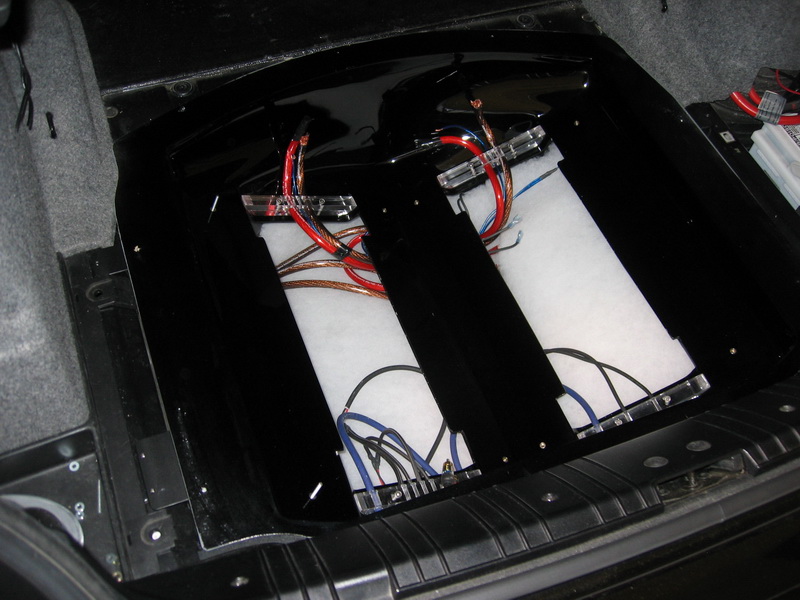 The rack with some amps installed into it.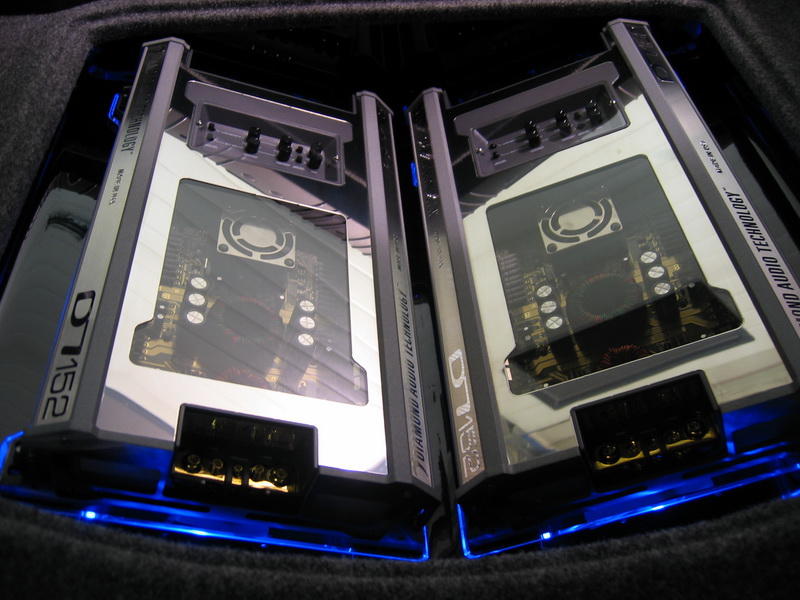 Another view of the custom amp rack.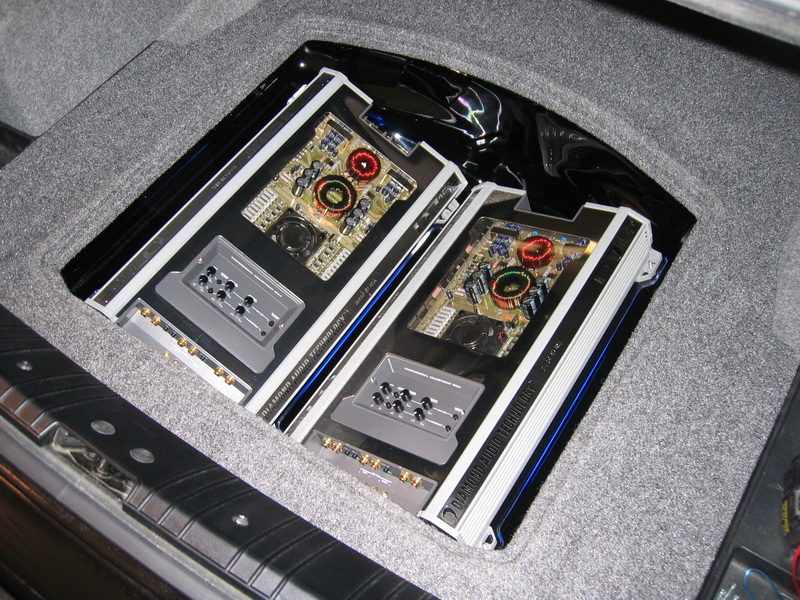 The finished amp rack.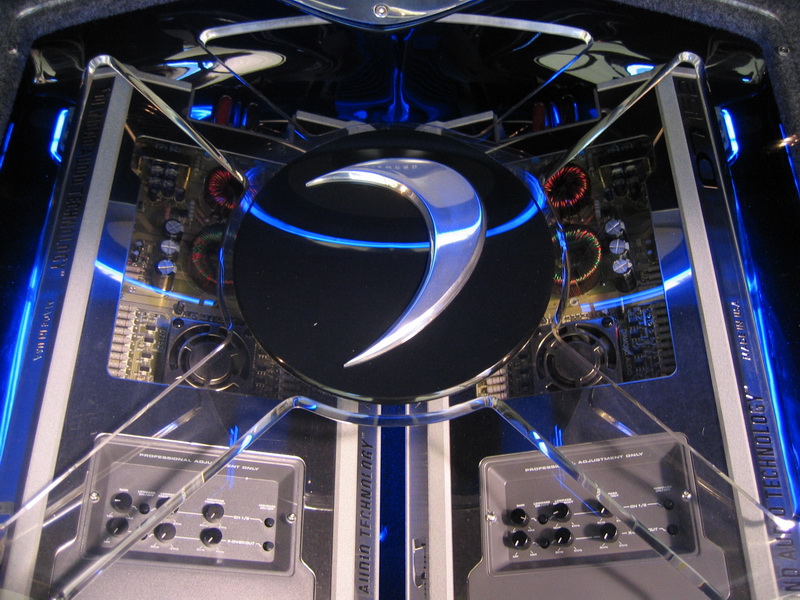 Here are some pics of the custom strut mounts needed to susupend the custom sub enclosure.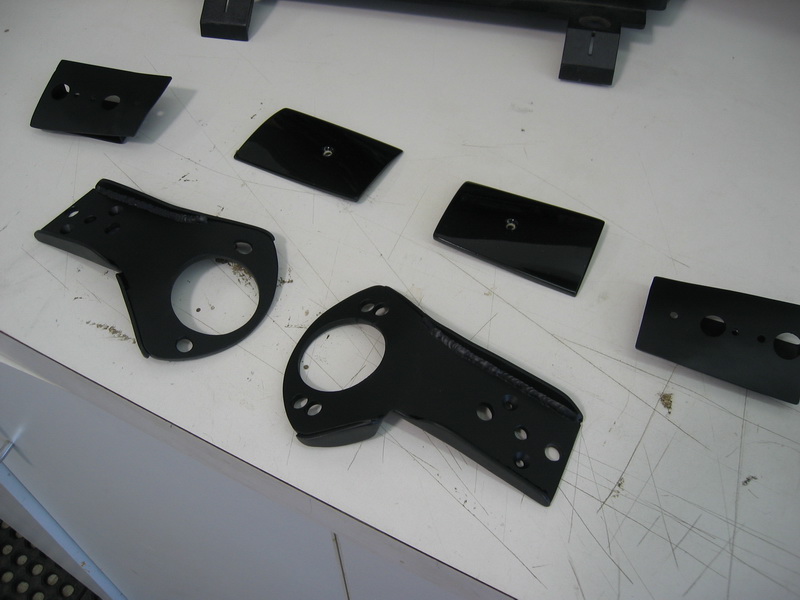 Here is a picture of the front side of the sub enclosure. Plexi window to view the massive subwoofer.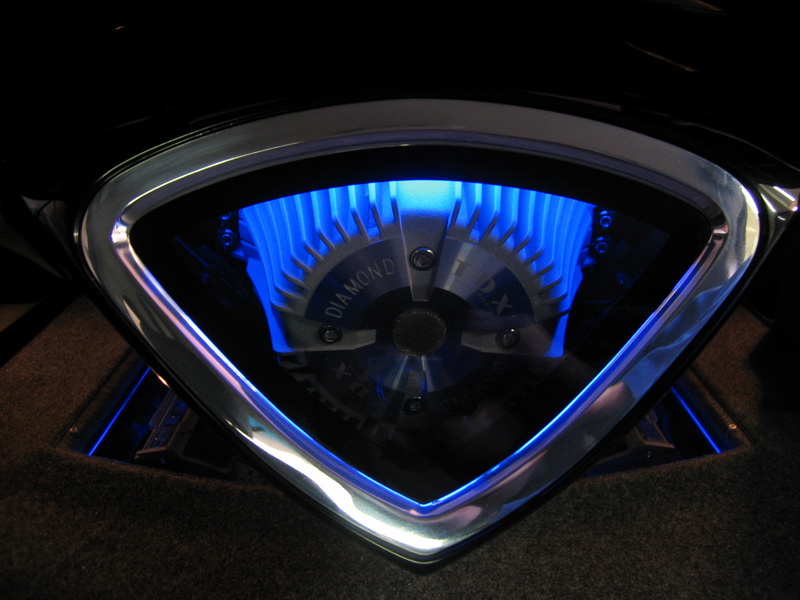 Here is a trunk view of the sub enclosure and amp rack.