00 BMW 740 iL
Here is the custom dash panel we fabricated to house a double din Pioneer
in dash video and gps system.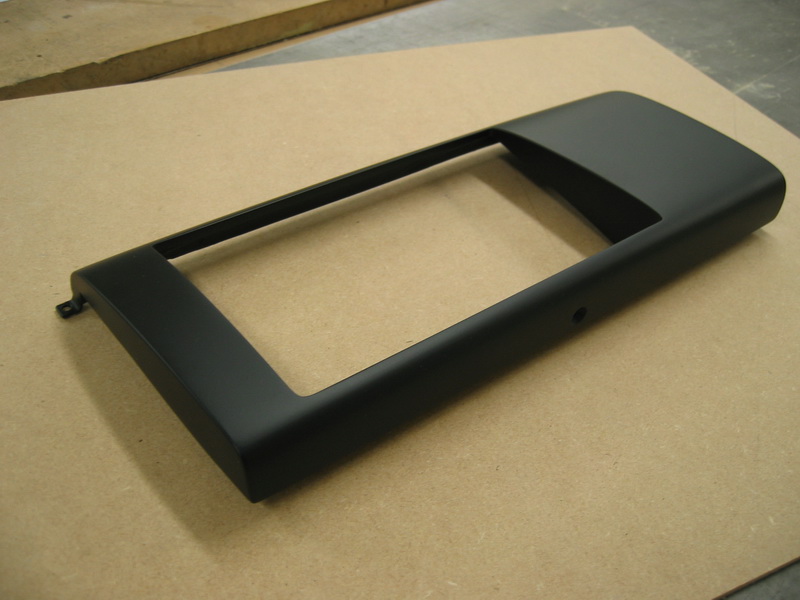 Here is how it looked after the double din video system was installed.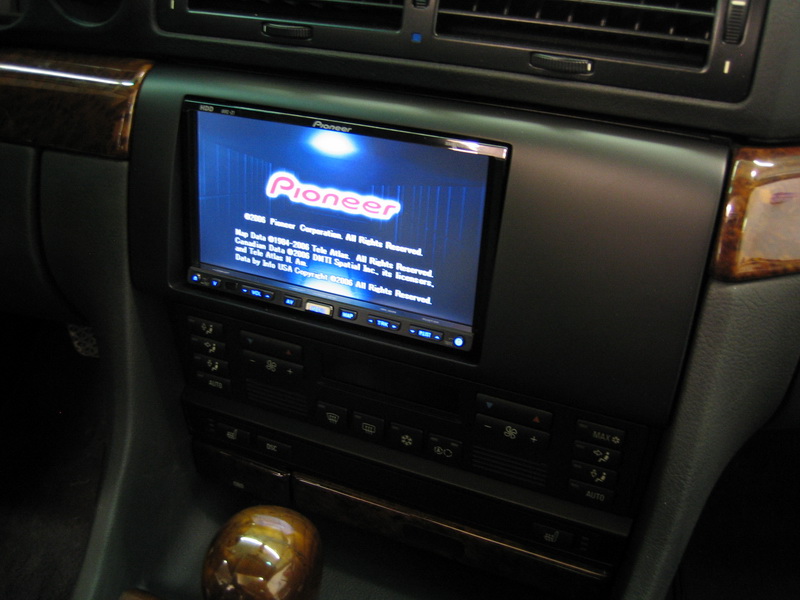 The double din openned up to show access to the hard drive for the navigation.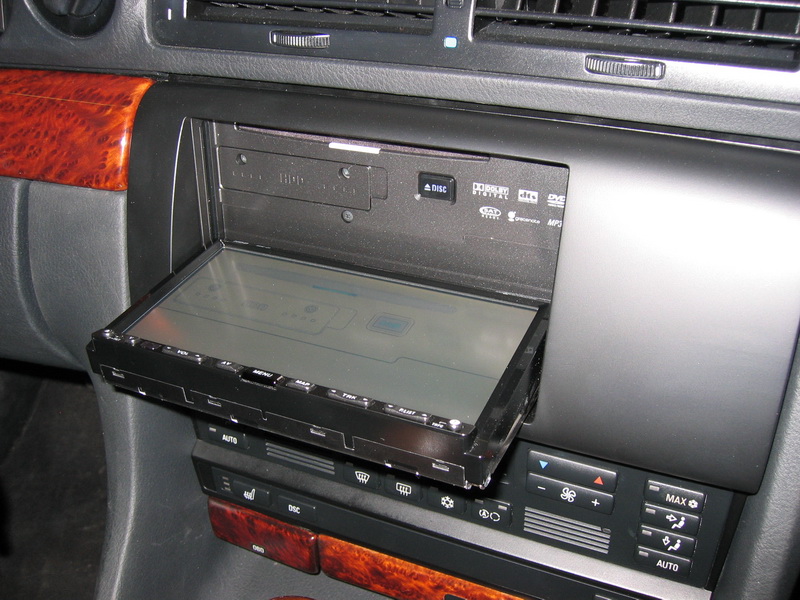 Here are some head rests that we installed to add a rear video zone in the vehicle.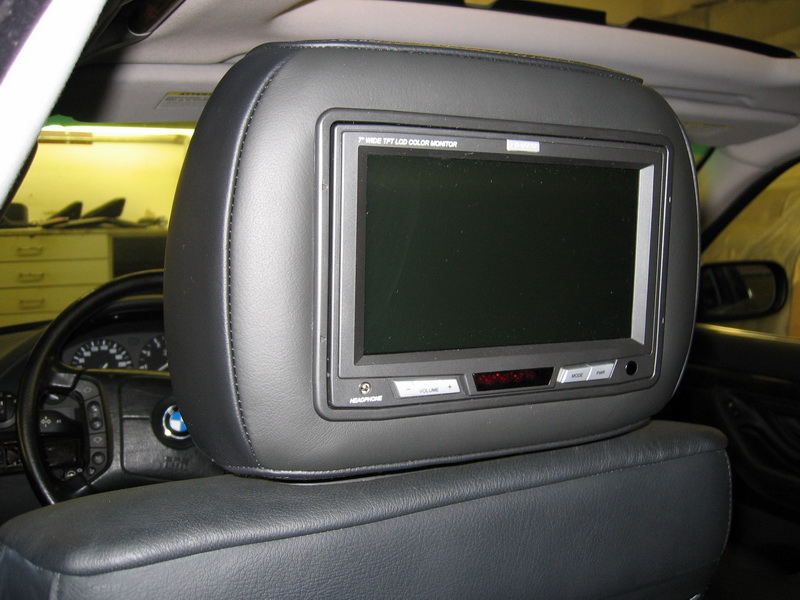 Here is a look at the factory door panels from the BMW.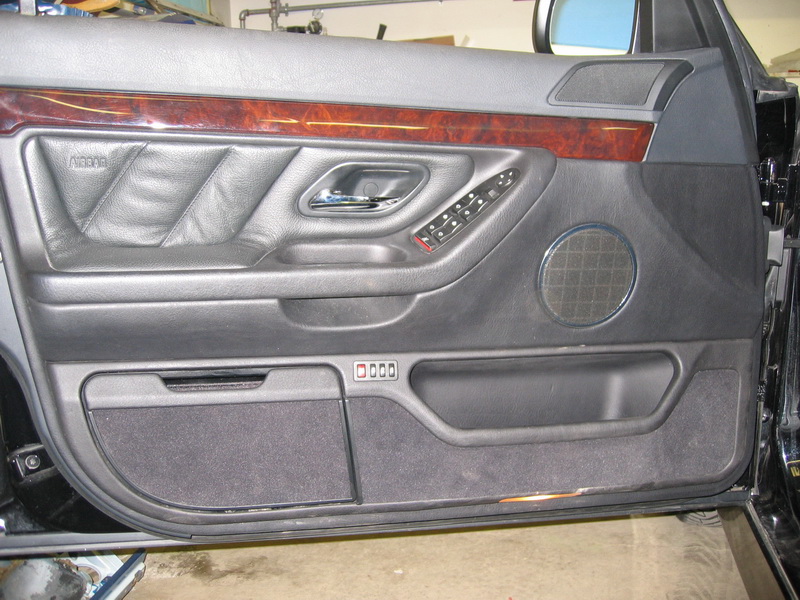 Here is the same door panel with a new bottom that we fabricated and added a mid bass
speaeker. We also relocated the motorized seat memory switch. Take note of the custom
machined aluminum ring on the mid bass to match the factory mid.